Sydney Surveyors are you specialists when it comes to easement plans.
Sydney Surveyors are consulting surveyors based in Sydney, who offer their easement plans and surveying services throughout New South Wales, Australia including Nowra to Newcastle.
Our land surveying services include Easement Plans. There are a number of ways to register an easement over a block of land. We can advise you on the best method for each situation and prepare an easement plan for registration on the titles of the dominant and servient lots.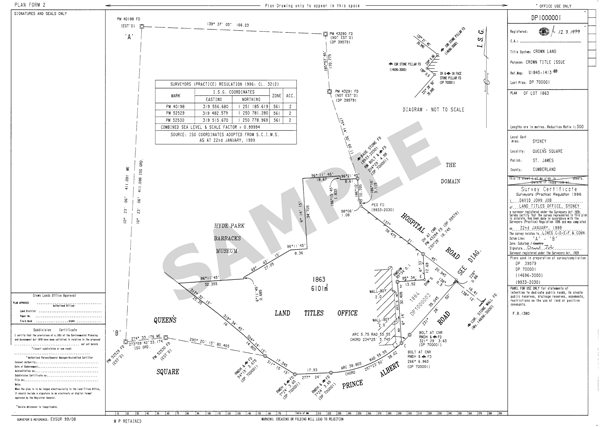 Sydney Surveyors can handle the strata surveying and other aspects necessary for all types of developments in Sydney & throughout NSW, for both strata and survey strata schemes.
If you need an easement on your property, whether it is for electricity, sewerage, water, drainage, television signals, eaves and gutters, support, to park a vehicle or any other purpose we can prepare the plan for you.
Alternatively we can also help you with the creation of a right of way for access or to extinguish and vary the position of an easement.
Contact Sydney Surveyors regarding your easement plans today.